How will Fintech disruptors shape the financial services ecosystem by 2030?
Hosted in partnership with KPMG, the final installment of the RMIT Global Business Innovation Conversations for 2018 will explore changes and uncertainty in an increasingly disruptive digital system.
Dr. Jörn Bühring from the Polytechnic University, Hong Kong will discuss the integration of Foresight and Design processes to deliver significant opportunities and improve the performance of business models by 2030.
Following the keynote, a panel of experts will discuss how we can create an ecosystem in Australia that places Fintech start-ups in a position to flourish and succeed.
Event has concluded. Click on the photo album below to view the highlights from the event.
EVENT DETAILS
THURSDAY 25 OCTOBER
5:30pm - 8:30pm

KPMG DOCKLANDS
TOWER TWO, LEVEL 36
727 COLLINS STREE DOCKLANDS
Industry Fellow, Wealth Management and Financial Planning
Ash McAuliffe is an Industry Fellow at RMIT in Wealth Management and Financial Planning. With 18 years of industry experience, Ash's interests are in behavioural economics and early financial literacy. Also the Founder of Little Earners, Ash is passionate in teaching young children the value of money as a lifelong skill.
Research Assistant Professor, PolyU University
Leader, Ignite Innovation Program
Convener, Design Economies
Dr Jörn Buhring is currently a Research Assistant Professor and Ignite Innovation Program Leader with focus on university/industry collaboration and innovation at PolyU's School of Design in Hong Kong. Jörn earned his PhD in Consumer Engagement Innovation; a global study exploring conceptual experience frameworks and examining the supply and demand sides of the experience economy. Jörn's research focus is in the field of Consumer Engagement Innovation, Experience design methods, Design Thinking, and Design Fiction relevant to consumer-centric industries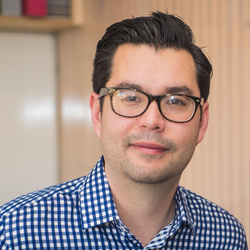 CEO, Fintech Victoria
GM, Stone and Chalk
Alan Tsen is the Melbourne GM of Stone & Chalk – an independent, not-for-profit fintech hub which fosters and accelerates the development of world-leading fintech start-ups.
Alan was the founding CEO of Fintech Victoria, an organisation designed to help grow the Victorian fintech ecosystem by amplifying, growing and connecting the fintech community.
He is the co-organiser of the Blockchain Melbourne, Ethereum Melbourne Next Money Melbourne and Hyperledger Melbourne Meetup groups.
Associate Director, KPMG
Pavan Gururajan specialises in Transformation Programs and has delivered a large number of programs and consulting engagements to clients across various industries in Australia, advising them on their digital journeys. He supports the Melbourne Fintech practice at KPMG and is involved in enhancing corporate innovation capabilities through hosting thought leadership sessions and innovation accelerators.
FinTech Commentator & Expert360 Consultant
Sonia Miles-Khan is a technology adoption strategist with a passion for financial services. Previously as a Senior Consultant in EYs Financial Services Technology Advisory Practice, she was a Global Subject Matter Advisor on FinTech. In this role, she presented on FinTech industry panels and co-authored two white papers on the subject. Sonia has also worked with multi-nationals to transform their enterprise technology strategies and has led IT architecture development as the Customer Relationship Manager of a multi-million dollar, high-tech startup.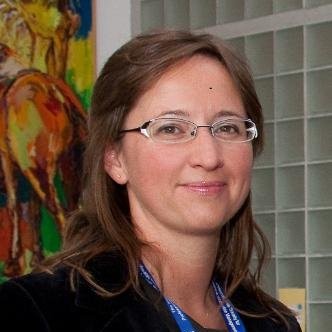 Director, Global Business Innovation Enabling Capability Platform, RMIT
Professor, School of Management
Professor Anne-Laure Mention is also a visiting professor at Université de Liège, Belgium and the Deputy Head of the Centre d'Evaluation de la Performance des Entreprises and a visiting professor at Tampere University of Technology, Finland. She holds several other visiting positions in Europe and Asia. Anne-Laure is one of the founding editors of the Journal of Innovation Management, and the Deputy Head of the ISPIM Advisory Board. She is the co-editor of a book series on Open Innovation, published by World Scientific/Imperial College Press. Her research interests revolve around open and collaborative innovation, innovation in business to business services, with a particular focus on financial industry and fintech, technology management, and business venturing.